Is Naprapathy for me?
• Does the high-velocity chiropractic technique make you nervous?
• Have you been to physical therapy and felt the same or worse?
• Do you like the gentle touch of massage therapy, but would like the expertise of a doctor?
• Are you looking for a holistic approach that addresses your whole body, inside and out?
If you have answered yes to any of these questions, then Naprapathy is for you
Dr. Lisa Gold, DN not only addresses your physical body pains, but can help with your internal issues, as well. Digestive issues, inflammation, adrenal fatigue, thyroid imbalances, weight gain and food allergies are a few of the things Dr. Gold, DN can assist you.
Naprapathy is for all ages!
Let's face it, pain isn't just for adults. In today's world, kids are on their computers/devices more than ever! This leads to poor posture, and eventually, pain.
• Do your kids complain of headaches?
• Has the computer given your child neck and/or back pain?
• Do you cringe looking at their posture while they're on their devices?
• Do you have children in sports?
Dr. Gold, DN has even helped babies! Her youngest patient was a 2 year old and suffering from torticollis.
Naprapathy is a gentle technique, so it's applicable for all ages!
Don't stay in pain! Let Dr. Lisa Gold, DN help.
Call (773) 443-3132 to schedule an appointment today!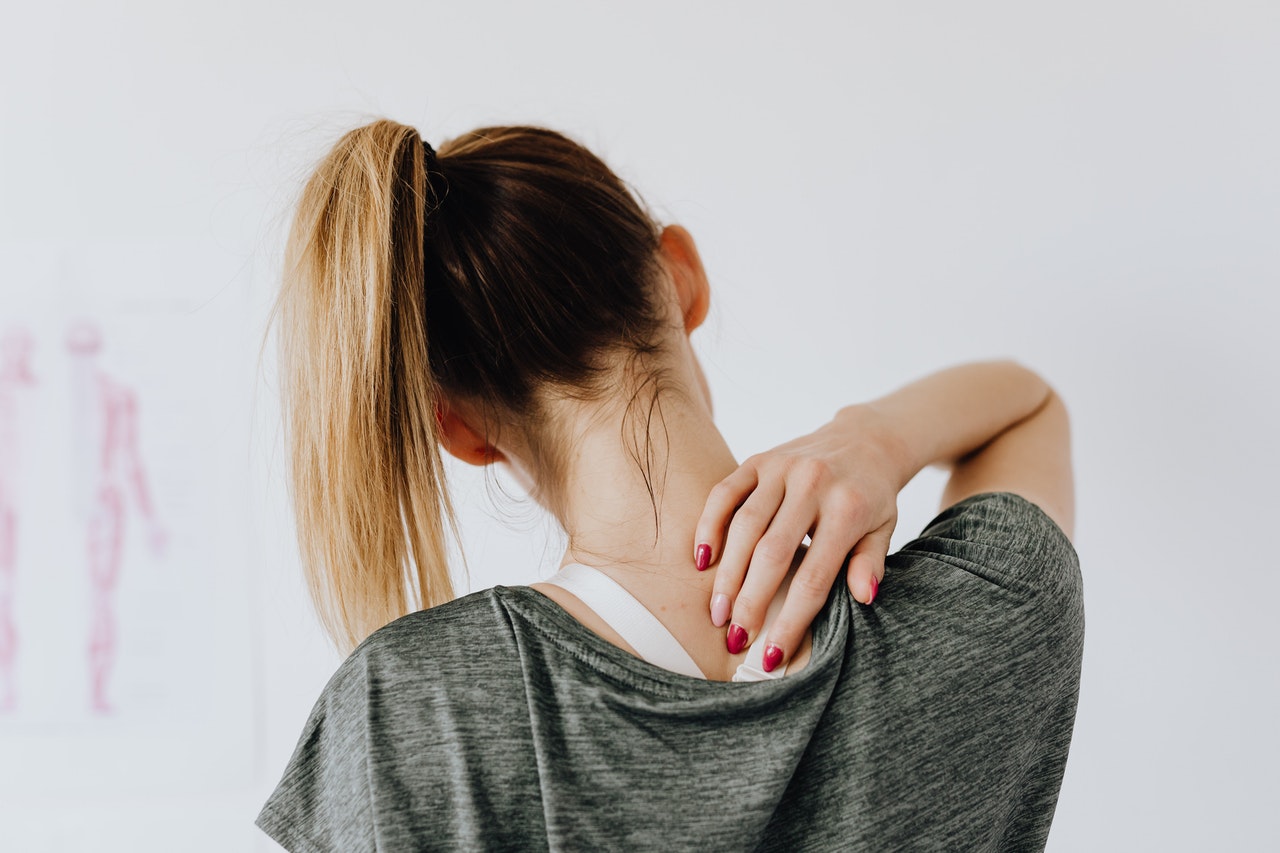 Dr. Lisa A. Gold, DN is an In-Network Preferred Provider with
PPO and Blue Choice Policies.

I also accept Aetna, Cigna, and UnitedHealthcare. All insurance carriers must be called to verify benefits.
Call 773-443-3132 to learn if your insurance policy covers naprapathy.
Welcome by Dr Lisa Gold, DN.
Check Out Our Amazing Reviews On Google & Yelp


Remember, it's better to stay well than to get well!
More people today suffer from stress induced diseases than during any other time in history. The demands of daily life, combined with poor nutritional choices and sedentary lifestyles, have contributed to this. The average American's diet consists of far too many fast foods, refined and processed foods and chemically injected meats. The body's biochemical mechanisms have no way of properly assimilating these man-made chemicals, resulting in markedly increased rates of obesity, cancer and digestive problems. Gold Naprapathic & Wellness Center offers Naprapathy, Massage Therapy, Orthotics, Auriculotherapy (Acupuncture without needles) and Functional Diagnostic Medicine.
Stress accumulates in the body and will ultimately result in havoc wreaking illnesses and muscular imbalances. When people hold stress in their bodies, whether it is in their necks, stomachs or elsewhere, the results are the same: pain, dysfunction, and, eventually, disease. Poor posture and lack of adequate physical activity also creates muscle imbalances that can cause scar tissue to form within the muscle which, over time, will cause pain or make the individual more prone to injury.
Common conditions treated by your Naprapathic Doctor:
Shoulder Pain
Joint Pain
Low Back Pain
Migraines
Neck Pain

Sciatica
Sports Injuries
Spasms
Sprains/Strains
Fibromyalgia

Structural Headaches
TMJ
Tennis Elbow
Whiplash
Carpal Tunnel
Naprapathy uses manual medicine, nutritional counseling and modern technology to address these conditions and symptoms. A practitioner of Naprapathy, a Naprapath, believes that the body, given the right environment, has the ability to heal itself. Naprapaths utilize their knowledge and specialized techniques to help the patient get on their road to wellness.
Dr. Lisa Gold, D.N. has been practicing holistic healthcare since 1999 and operates Gold Naprapathic & Wellness Center in Chicago's North Center neighborhood.


Office Hours:
Sundays: Closed
Monday: 5:00pm – 8:00pm
Tuesday: 10:00am – 8:00pm
Wednesday: Closed
Thursday: 10:00am – 8:00pm
Friday: 5:00pm – 8:00pm
Saturday: 9:00am – 2:00pm